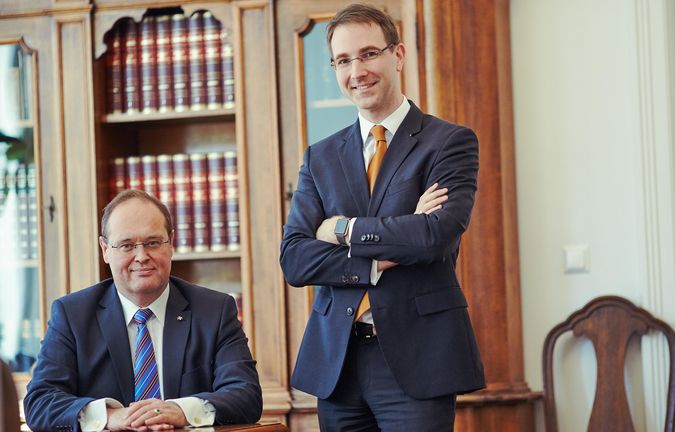 Our law firm was established in 2004 by Dr. Tibor Gálffy in Vienna (Austria). Two years later, we opened our office in Budapest (Hungary). In 2017, we established a law firm called "Gálffy & Vecsey" with Dr. Marc Vecsey.
We are a team with international experience and provide our clients with individual and solution-oriented legal services.
In the spirit of our firm's motto "successful together", we know the goals, concerns and business model of our clients, cooperate with them across borders as well as across disciplines with other persons (e.g. tax advisors or experts) and work as a team. We attach great importance to high quality.
The majority of our clients are medium-sized companies who appreciate our customized end-to-end consulting. Due to the expertise of our team, private persons, listed corporations and multinational groups of companies are also among our clients, whom we support in selected legal fields. The compact size of our firm makes it possible for us to provide our clients with personal support in a more direct way.
In times of constant change and increasing complexity, we safeguard your concerns and entrepreneurial strategy by drafting your contracts and legal relationships creatively, which saves you time and money. In doing so, we understand the knowledge of several legal systems as well as cross-border legal situations as a competitive advantage.
This expertise shows also a great success for our clients before courts, arbitration tribunals and authorities, to their advantage.
We offer sophisticated legal services by a team you can always rely on.
Please contact us for further details.